Defib pads


Tecnocarta supplies a complete line of disposable defibrillation pads for all device brands and models, both monophasic and biphasic. The pregelled surface allows for a perfect adherence to the skin and guarantees a low impedance level for an optimum electrical conduction. All products comply with the International Standards and European Directives on defibrillation devices (ANSI/AAMI DF-80, IEC/CEI/EN 60601-2-4, 60601-1, ISO10993-1).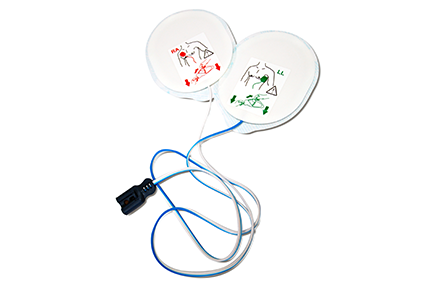 CATALOG
| CATEGORY | OEM | P. NO. | COMPATIBILITY | FORMAT & SIZE | OUR CODE |
| --- | --- | --- | --- | --- | --- |
Need a custom product?
If you are not just looking for standard, fill in the contact form or call us and we will shape your product together.